Release Information
Downloads
Secomea Product Scenarios
GateManager
GateManager Own
LinkManager
SiteManager
SiteManager Embedded
LinkManager Mobile
DCM
DCC
Legacy Products
Manufacturers
Getting Started
Domain Messages in the GateManager
Purpose
---
This article will walk you through the feature of Domain messages on the GateManager.
Available from GateManager Release 9.1 for administrators. When a user login he will get a message box.
---
Information
---
Look for the Messages Tab and press Create new message.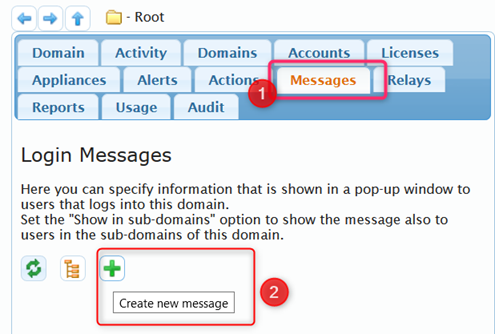 Fill in Title, Text and tick the boxes of your choice.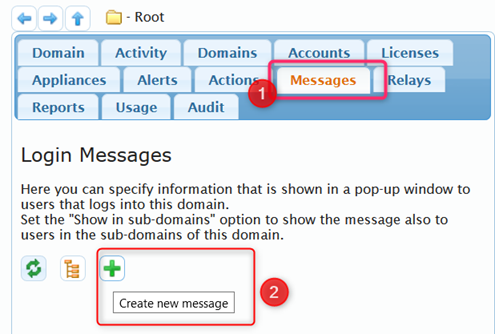 When a LinkManager user log in it will look like this.