Recently viewed tickets
Release Information
Downloads
Secomea Product Scenarios
GateManager
GateManager Own
LinkManager
SiteManager
SiteManager Embedded
LinkManager Mobile
DCM
DCC
Legacy Products
Manufacturers
Getting Started
Forget Password functionality
Purpose
---
This article will walk you through the feature of "Forget Password". Available from GateManager Release 9.1 for administrators.
---
Information
---
Introducing a Forget Password functionality from firmware 9.1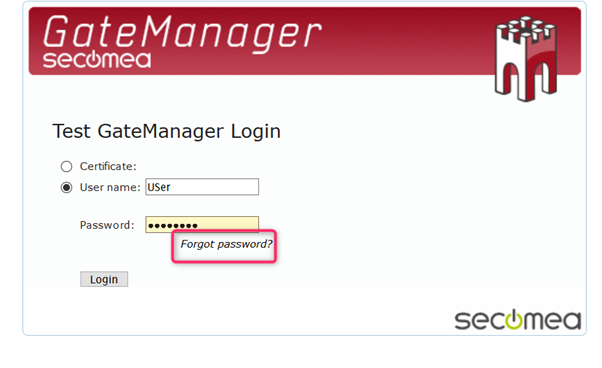 User is required to remember either username or mobile nr to activate Forget Password.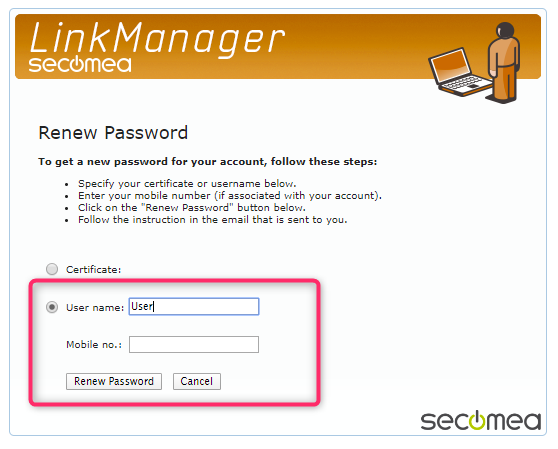 User will get a e-mail to confirm the password request.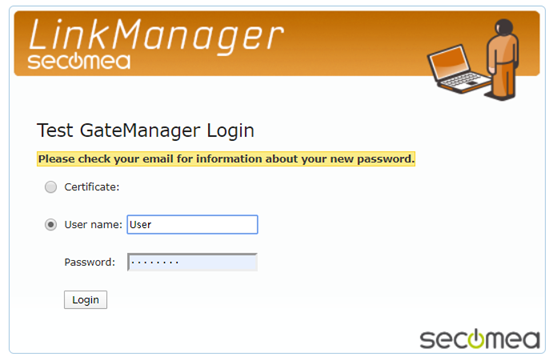 If you have a GateManager Own a need to disable this. Check here