Starter package setup
FAQ
Release Information
Downloads
Secomea Product Scenarios
GateManager
GateManager Own
LinkManager
SiteManager
SiteManager Embedded
LinkManager Mobile
DCM
DCC
Legacy Products
Manufacturers
Configure a SiteManager from the DEV port
It is possible to access the SiteManager GUI through the DEV1 port
Using the default IP address (10.0.0.1)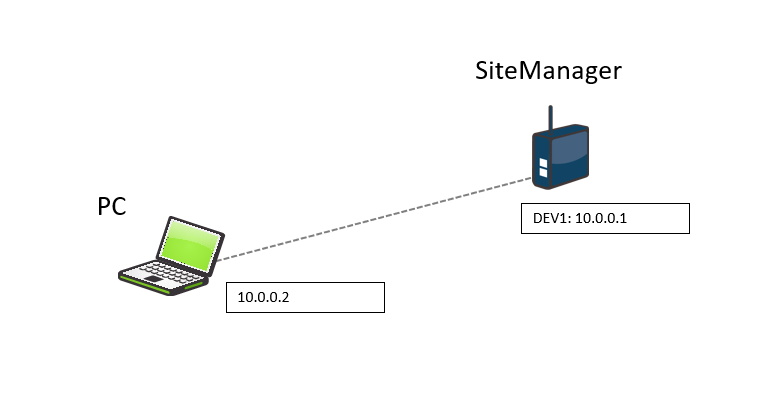 1. Connect the DEV1 port of the SiteManager to the Ethernet port of your PC using a
standard Ethernet cable.

2. Configure your PC's Ethernet adapter to 10.0.0.2 subnet mask 255.255.255.0.

3. Power on the SiteManager and wait approx. 1 minute for it to become ready.
4. Type the following in your web browser: https://10.0.0.1 - (note the s in https)
Sometimes it will give you warnings, press advanced then Proceed.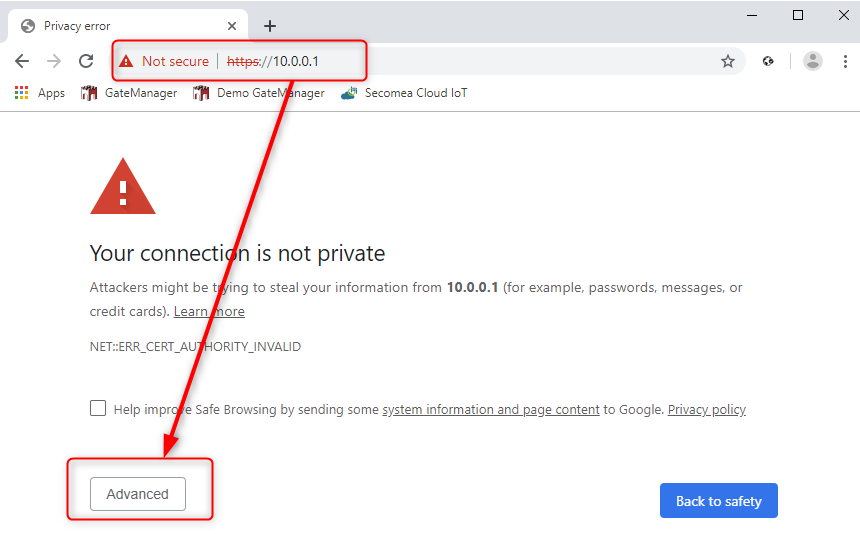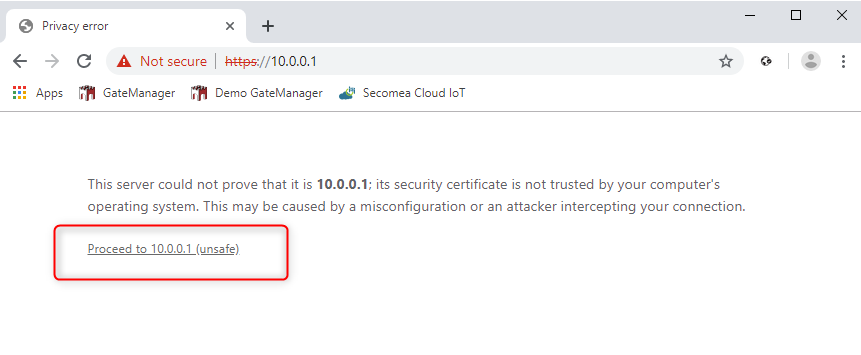 5. Login with user admin and the SiteManagers' MAC address as password (printed on the
product label).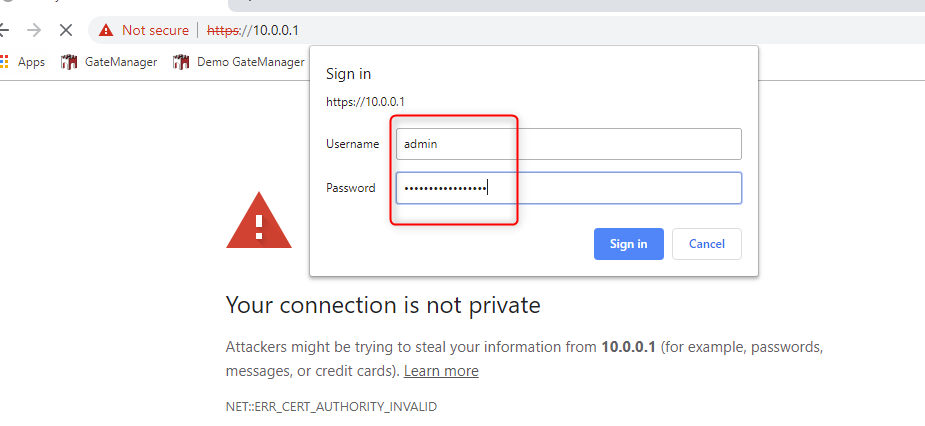 6. Enter menu System --> UPLINK1 to set the UPLINK1 address if you want to use a fixed IP
address, or enter menu UPLINK2 to set the SSID/WiFi Key for an integrated or optional
USB WiFi module, or PIN Code for an integrated or optional broadband modem.
7. Get the settings from either from the mail or the GateManager and type in the following under GateManager-General.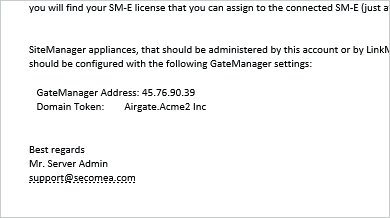 GateManager Address (Server address) either an IP or
Domain Token (folder name)
Appliance Name (name of the SiteManager)

8. Press Save