Starter package setup
FAQ
Release Information
Downloads
Secomea Product Scenarios
GateManager
GateManager Own
LinkManager
SiteManager
SiteManager Embedded
LinkManager Mobile
DCM
DCC
Legacy Products
Manufacturers
LinkManager Mobile and Teamviewer connection
---
Purpose:
---
This article will provide information on how you can enable TeamViewer access to a computer through LinkManager. This might be useful if you don't want to use a standard RDP client that Windows provides, or you need to access another device than a Windows computer.
Note this requires a GateManager own
---
Information:

---
1. If you need to connect to your device using TeamViewer and LinkManager Mobile, you simply need to create a Desktop PC agent and make some small adjustments.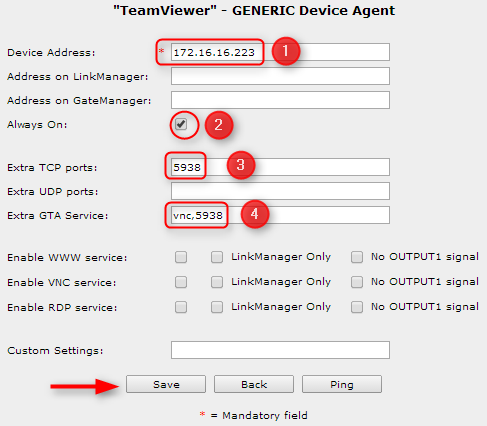 2. Adjust Network Settings in TeamViewer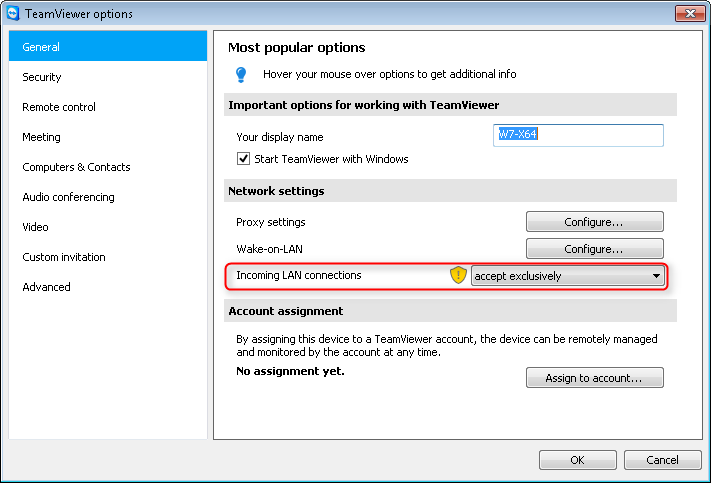 3. Login and connect to the VNC service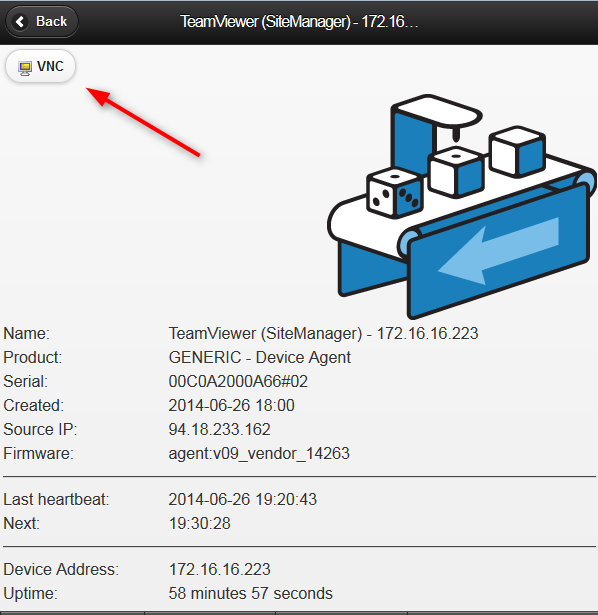 4. Use GateManager address as partner ID: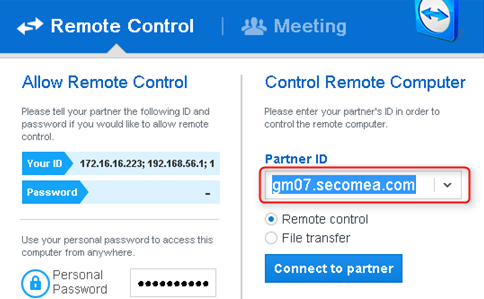 Read the complete guide here: TEAMVIEWER-LinkManager_Mobile_and_TeamViewer.pdf