Starter package setup
FAQ
Release Information
Downloads
Secomea Product Scenarios
GateManager
GateManager Own
LinkManager
SiteManager
SiteManager Embedded
LinkManager Mobile
DCM
DCC
Legacy Products
Manufacturers
Getting started with DCM - Cumulocity Cloud
Purpose of the article is to get started with getting data delivered to Cumulocity IOT cloud.
Prerequisites:
1. Knowledge of SiteManager configuration. See SiteManager getting started guides.
2. A Cumulocity IOT cloud account ( Setup a free 30 day trial here )
3. A SiteManager with release 9.0 or higher (Latest version is recommended)
Note: From version 9.0.17 (19192) DCM requires NTP to be enabled in the SiteManager.
See more info here.
This guide will create a setup that sends simulated data to Cumulocity IoT Cloud .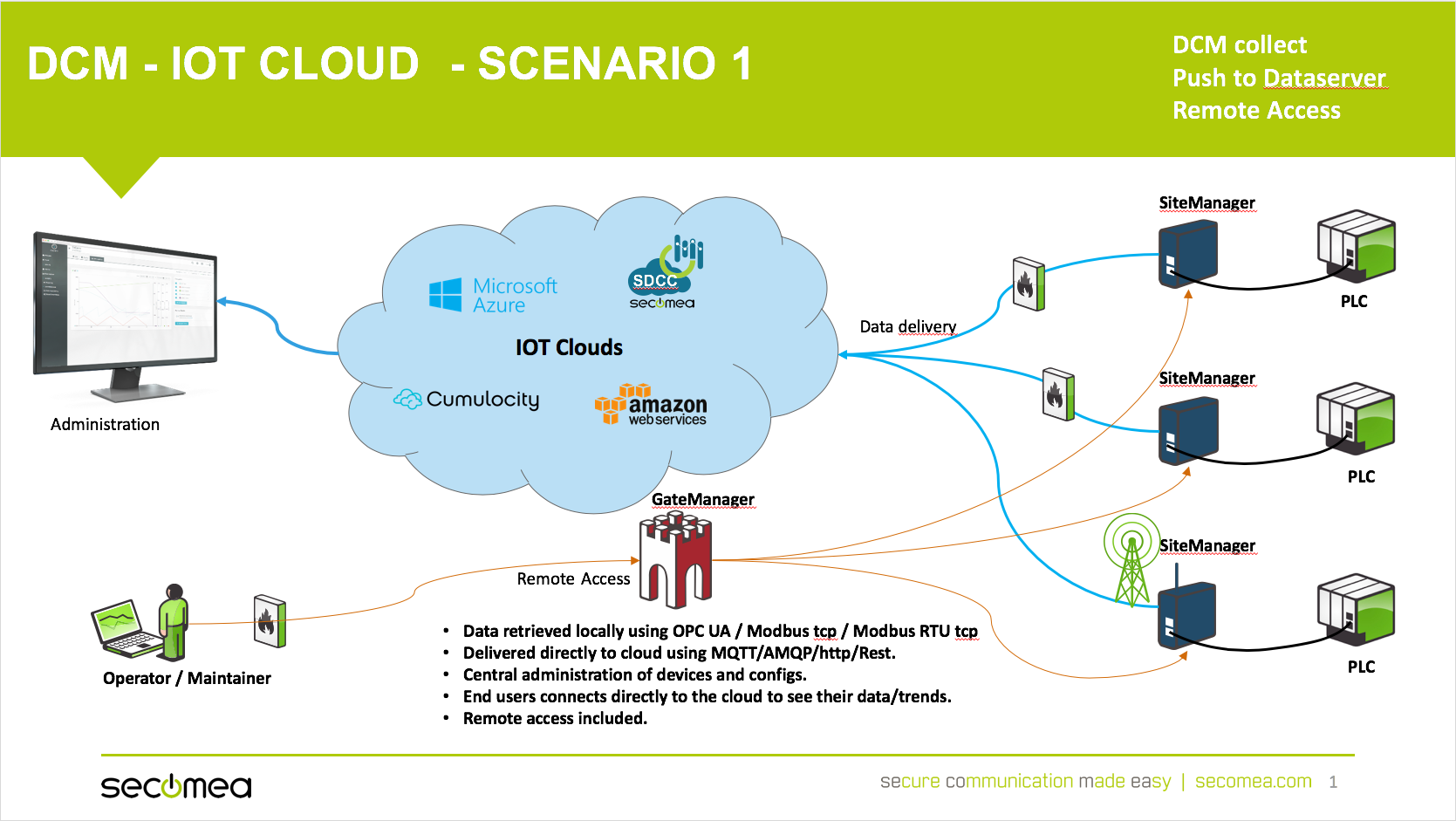 1. Create agent with DCM enabled
(Choose a Generic / Data Collector Module device)

2. Add a DCM collector name (dcmcn) for associating the Agent and the DCM collector config.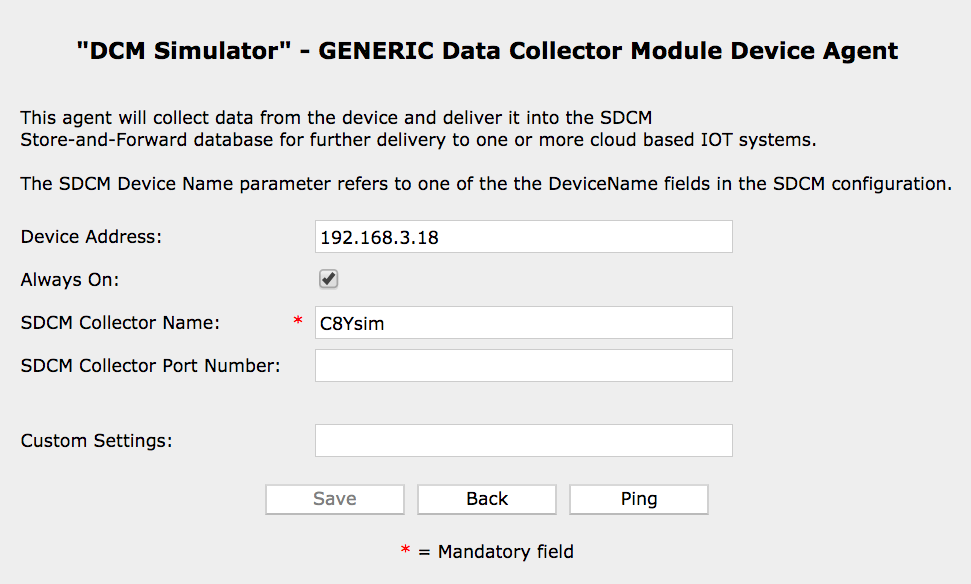 3. Configure the Cloud settings (here it's the Cumulocity)
Download and unpack this zip file
b. Goto SiteManager GUI > DCM > Certs and add the Certificate file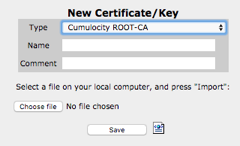 c. Name the certificate entry, the name is used in the DCM config dataserver section.
4. Go to SiteManager GUI > DCM > import and import this example file:
Download the file by clicking the image: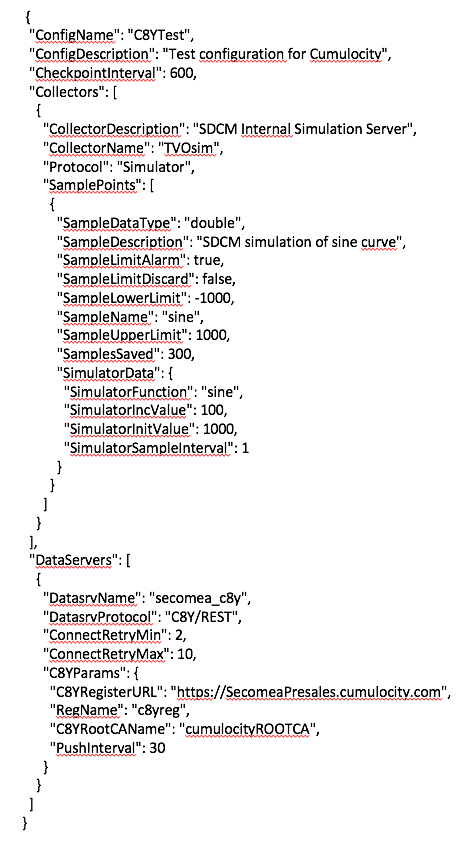 5. Goto SiteManager GUI > DCM > Edit and change the following settings: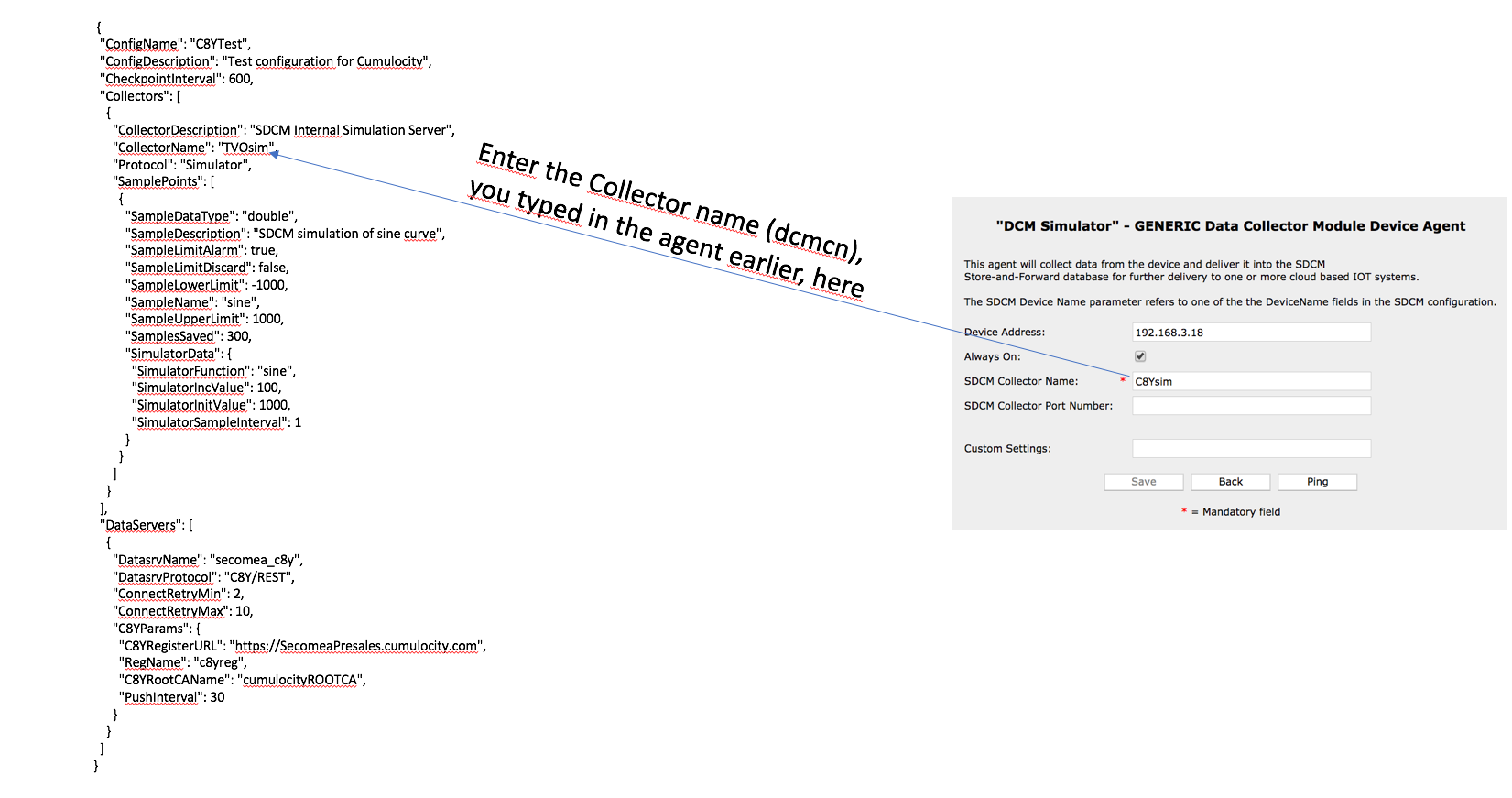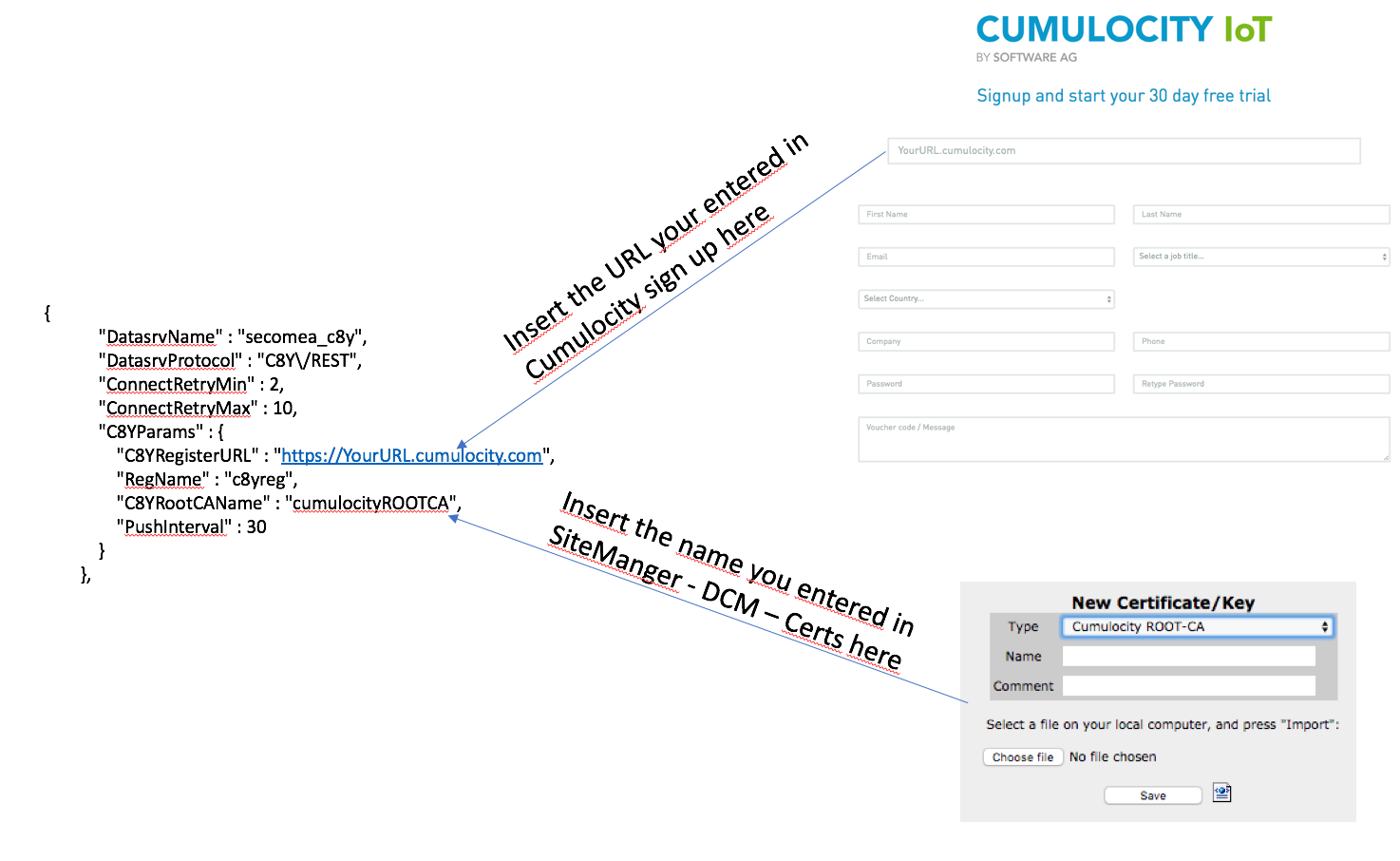 6. Goto SiteManager GUI > DCM > Status > Details > Subsystem Configuration > and copy the Edge ID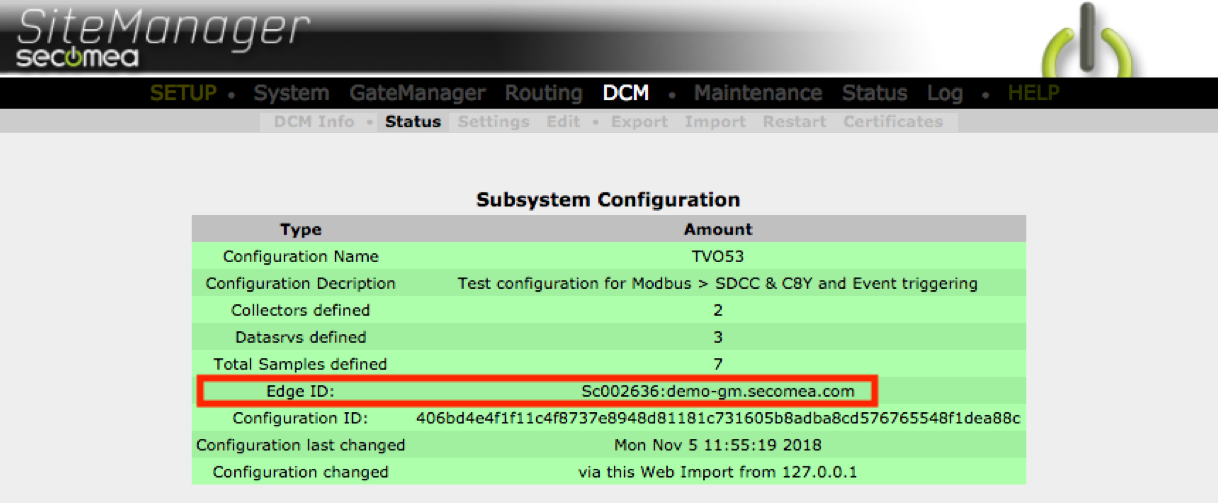 7. Go to your Cumulocity Device administration >registration and register the SiteManager Edge ID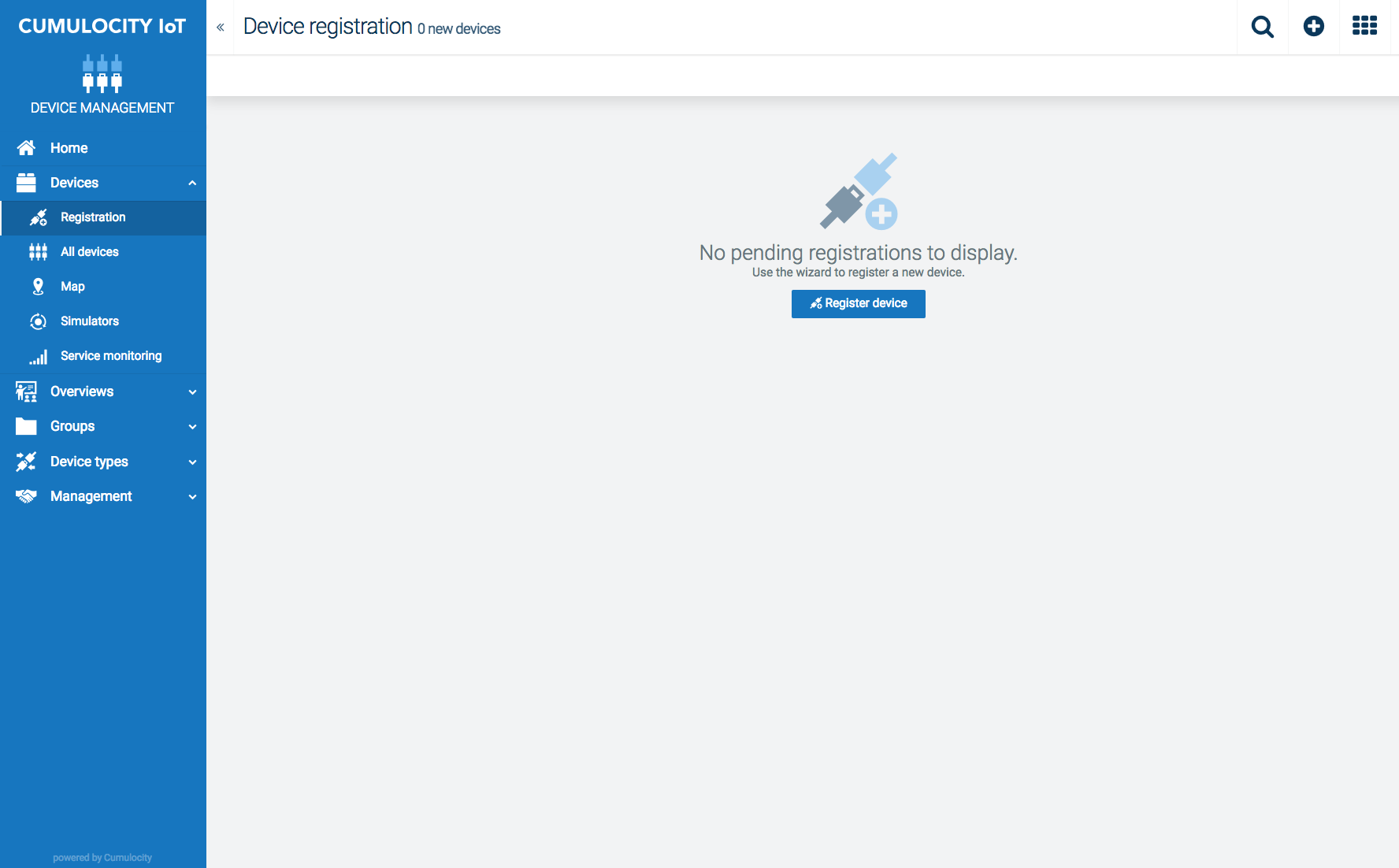 8. Goto SiteManager GUI > DCM > Restart and restart the DCM.
a. When a device is registred in the cloud a second certificate will appear from Cumulocity in SiteManager GUI > DCM > Certs.
Now it's time to learn more about the DCM config file and how to set it up for your devices: