Starter package setup
FAQ
Release Information
Downloads
Secomea Product Scenarios
GateManager
GateManager Own
LinkManager
SiteManager
SiteManager Embedded
LinkManager Mobile
DCM
DCC
Legacy Products
Manufacturers
SiteManager GUI - SETUP
The Setup Assistant allow for quickly accessing the most common used menu and configuration of the SiteManager.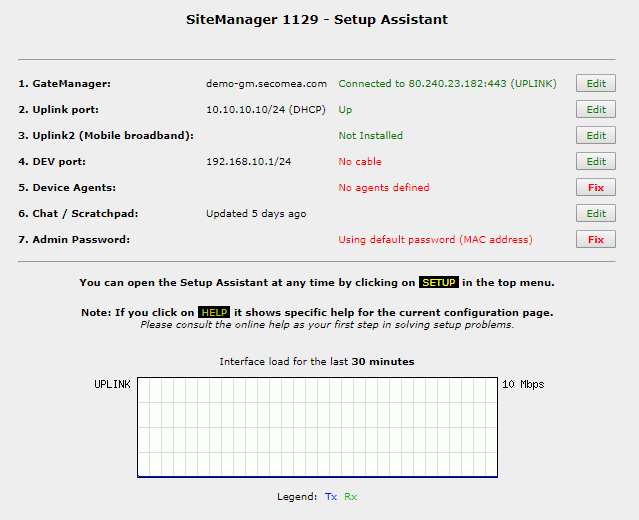 Check the links below to learn more.
GateManager - Setup GateManager configurations.
Uplink port - Check Uplink configurations.
Uplink2 - Setup WiFi or Mobile broadband connection.
DEV port - Configure the Dev port IP and range.
Device Agents - Setup and configure Agents.
Chat/ Scratchpad - Access chat/scratchpad funtion.
Admin password - Change the admin password.