Starter package setup
FAQ
Release Information
Downloads
Secomea Product Scenarios
GateManager
GateManager Own
LinkManager
SiteManager
SiteManager Embedded
LinkManager Mobile
DCM
DCC
Legacy Products
Manufacturers
SiteManager GUI start page
When access the SiteManager GUI, this will be the page you come across. From here you can access the different menus easily thought the Setup Assistant, or access the category by click on the menu name, so you can setup and configure the SiteManager.
Pressing SETUP will bring you back to this page.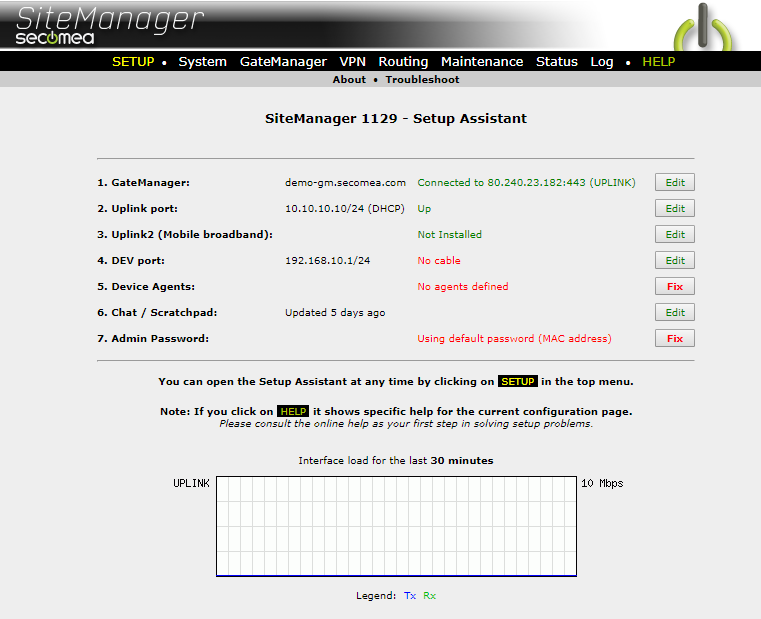 SETUP - Learn more about what you can access and configure from the Setup Assistant.
System - Basic System configurations.
GateManager -  Configure GateManager related settings of the SiteManager.
VPN - Configure VPN EastTunnel settings.
Routing - Learn about Routes and IP aliases.
Maintenance - Export/Import settings, reset and maintain the SiteManager.
Status - SiteManager status and connections.
Log - View the log.