Starter package setup
FAQ
Release Information
Downloads
Secomea Product Scenarios
GateManager
GateManager Own
LinkManager
SiteManager
SiteManager Embedded
LinkManager Mobile
DCM
DCC
Legacy Products
Manufacturers
SiteManager GUI - Status & Network

View information about network interfaces and utilization. This information is split into multiple pages:
The
button (default when you select Status > Network) displays
Interface Statistics for each interface:
* IP address
* MAC address (if applicable)
* Utilization (bps average for the last 30 seconds)
* Traffic: total bytes and packets received/transmitted
The

button lists the current ARP table entries.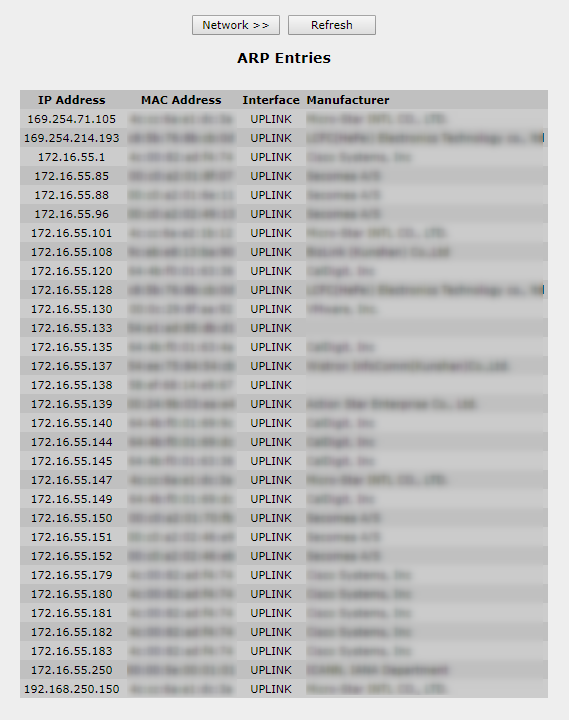 The

button updates the status on the current page.