Starter package setup
FAQ
Release Information
Downloads
Secomea Product Scenarios
GateManager
GateManager Own
LinkManager
SiteManager
SiteManager Embedded
LinkManager Mobile
DCM
DCC
Legacy Products
Manufacturers
FTP agent
---
Purpose
---
This guide describes how to set up and connect to an FTP agent.
---
Information
---
Create a Generic - FTP agent with the IP address of the device.
Standard port 21 is included in the agent.

LinkManager - Connect to FTP service.


Now you have access to your FTP site and can log in, some examples of how are shown below.
Windows Explorer - ftp://192.168.0.20
Command line (windows) - ftp 192.168.0.20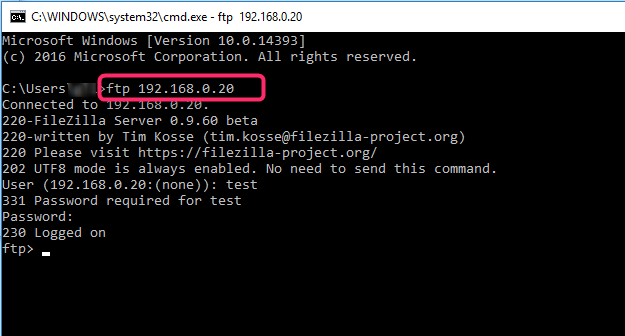 With FileZilla