Starter package setup
FAQ
Release Information
Downloads
Secomea Product Scenarios
GateManager
GateManager Own
LinkManager
SiteManager
SiteManager Embedded
LinkManager Mobile
DCM
DCC
Legacy Products
Manufacturers
Getting Started: M2M IoT SIM Portal
---
Purpose
---
How to get started as an end customer with the M2M IoT SIM Portal
---
Information
---
This guide will provide you with a step by step guide on how to log on to the M2M IoT SIM Portal.

Note:
To be able to locate your SIM card in the portal you will need to purchase a Secomea SIM card and insert it into your SiteManager XX39.
The SiteManager needs to be upgraded with firmware v 7.2 or later versions.
Download and installation guide to the latest firmware version can be found here
It can take up to 24 hours before the data usage will appear on the SIM card into the portal.
Step 1.
Take out your Secomea SIM card from the package and place it into your SiteManager.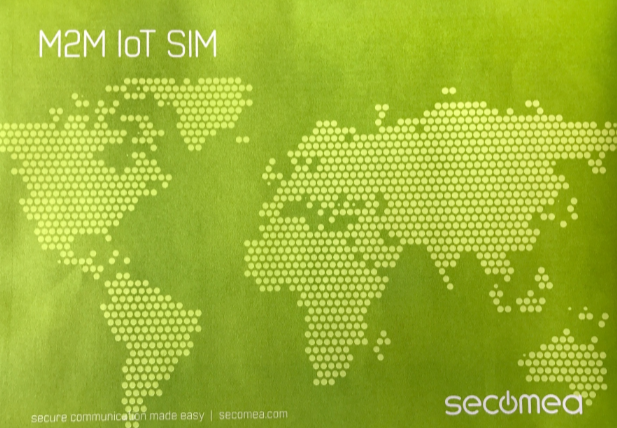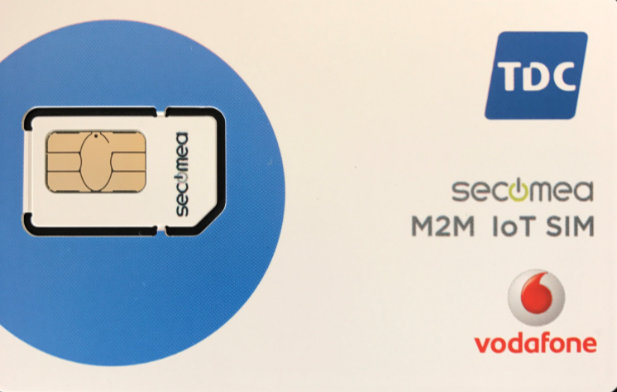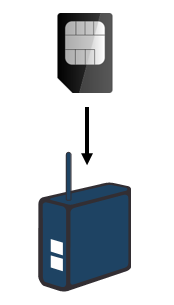 Step 2.
You have received a mail with a username and password from the Secomea IoT SIM Portal.
Make sure to copy your password to the clipboard and then click on the link to the "M2M IoT SIM Portal"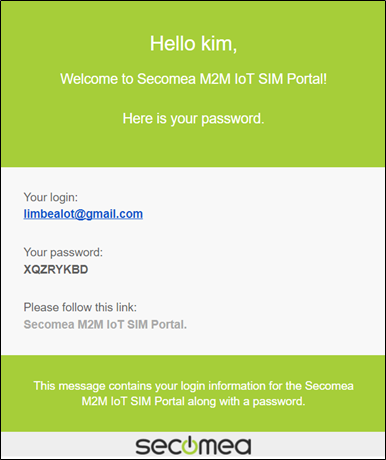 Step 3.
You are now about to log into the M2M IoT SIM Portal. Fill in your email and password that you received in the email and click "Login".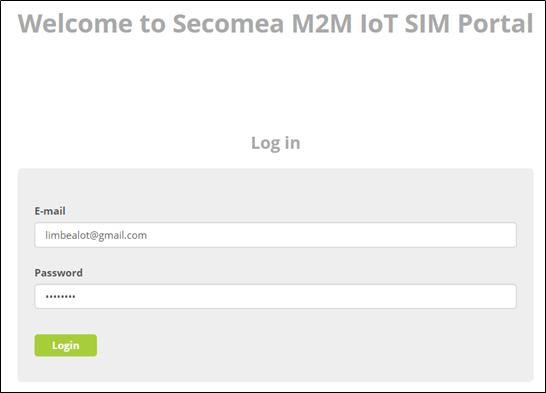 Step 4.
You are now logged in and have a full overview of your SIM cards.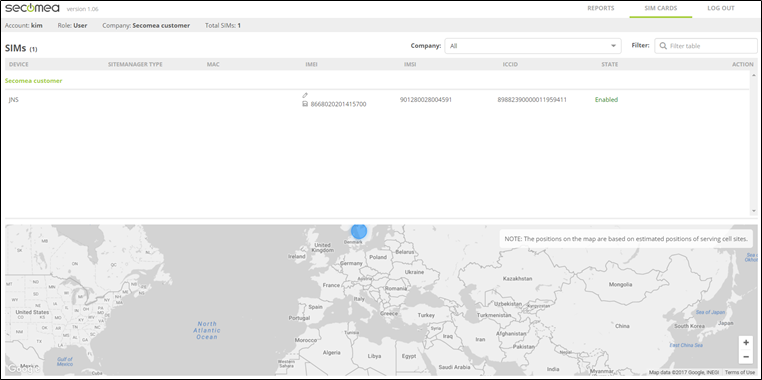 Step 5.
1. SIM card state:
The Enabled state can have different text colours.
1. Enabled = Offline no information received from Vodafone core network
2. Enabled = Online now
3. Enabled = Offline has been online within the last 24 hours
4. Enabled = Offline more than 24 hours since last online
5. Inactive = Inactive
Note: (The SIM cards will automatically go from Inactive to Enabled state after 100kB usage or 3 months after ownership has been placed on the card)
2. SIM card location:
Once you click on your SIM card on the map a detailed data usage diagram will appear