Starter package setup
FAQ
Release Information
Downloads
Secomea Product Scenarios
GateManager
GateManager Own
LinkManager
SiteManager
SiteManager Embedded
LinkManager Mobile
DCM
DCC
Legacy Products
Manufacturers
Secomea Product Scenarios
---
Purpose
---
Here we will show differents scenarios and its configuration on how you can use Secomeas products.
---
Information
---
Below we will go through several different scenarios you might face when using our product. For example:
How to get to different PLC's on different networks to "talk" to each other with a LogTunnel.
Sending SMS and Email alarms
Connect a PLC to a SiteManager for the first time.
Where and how can a SiteManager Embedded be useful.
How to setup port forwarding.
DCM - Data Collection to "the cloud".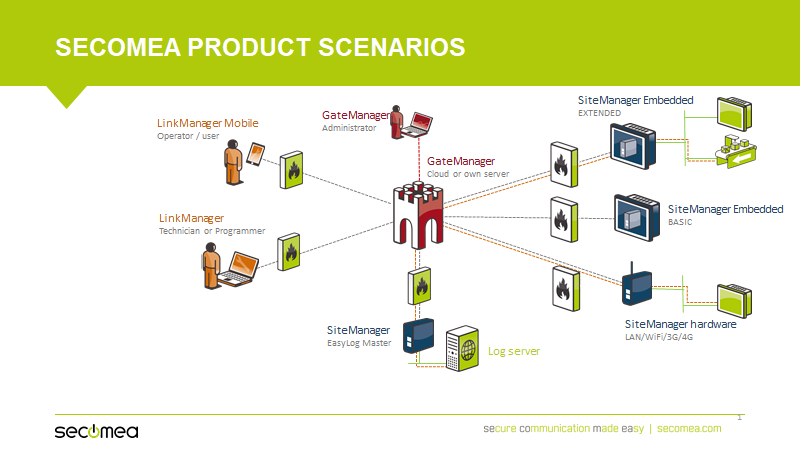 Secomea Product Scenarios
SiteManager Embedded Scenarios