Starter package setup
FAQ
Release Information
Downloads
Secomea Product Scenarios
GateManager
GateManager Own
LinkManager
SiteManager
SiteManager Embedded
LinkManager Mobile
DCM
DCC
Legacy Products
Manufacturers
E-mail/SMS alert from a PLC that goes down - Setup
---
Purpose
---
Here we will show that you can get a E-mail or SMS alert (if this feature is enabled on the GateManager) when a PLC goes down.
---
Information
---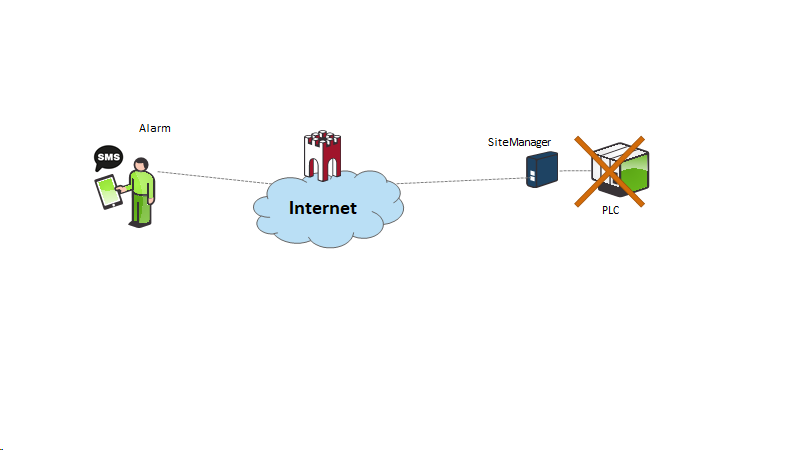 GateManager configuration.
Right-click the domain and choose Create Alert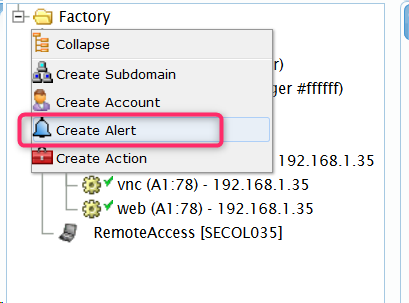 Give it a name and what it should trigger on. Here - on the agent.


Then choose what appliances/agents under Selected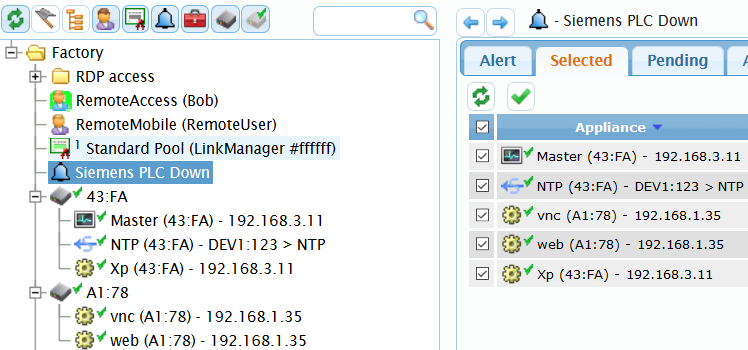 Test to disconnect the devices and you should get an SMS
Example below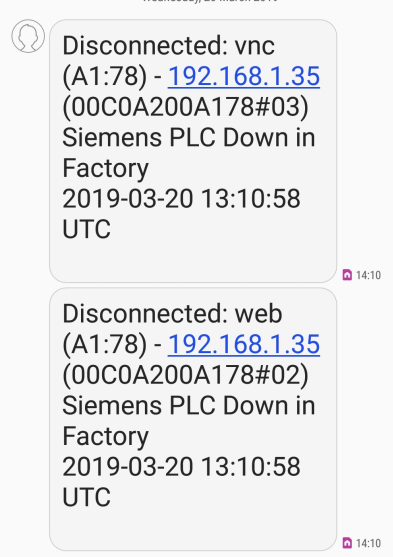 or an E-mail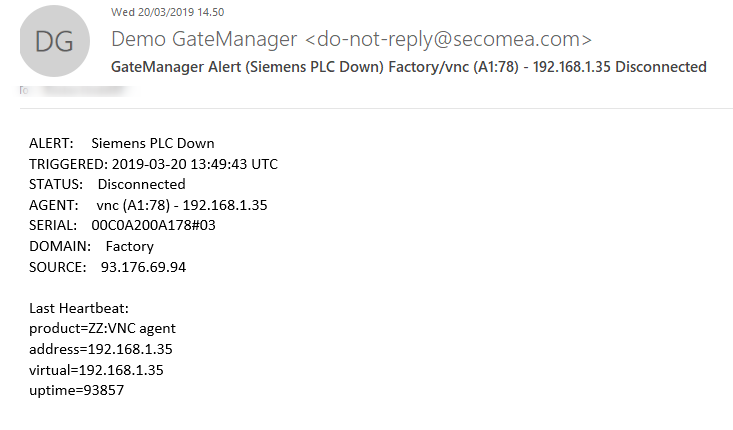 ----------------------------------------------------------------------------------------