Upgrade GateManager firmware
---
The purpose of this article is to demonstrate how to upgrade the latest firmware on the GateManager.
All GateManagers are set to fetch new firmware by default. This can be enabled/disabled in the GateManager GUI under Server > Config > Miscellaneous, as seen in the screenshot below: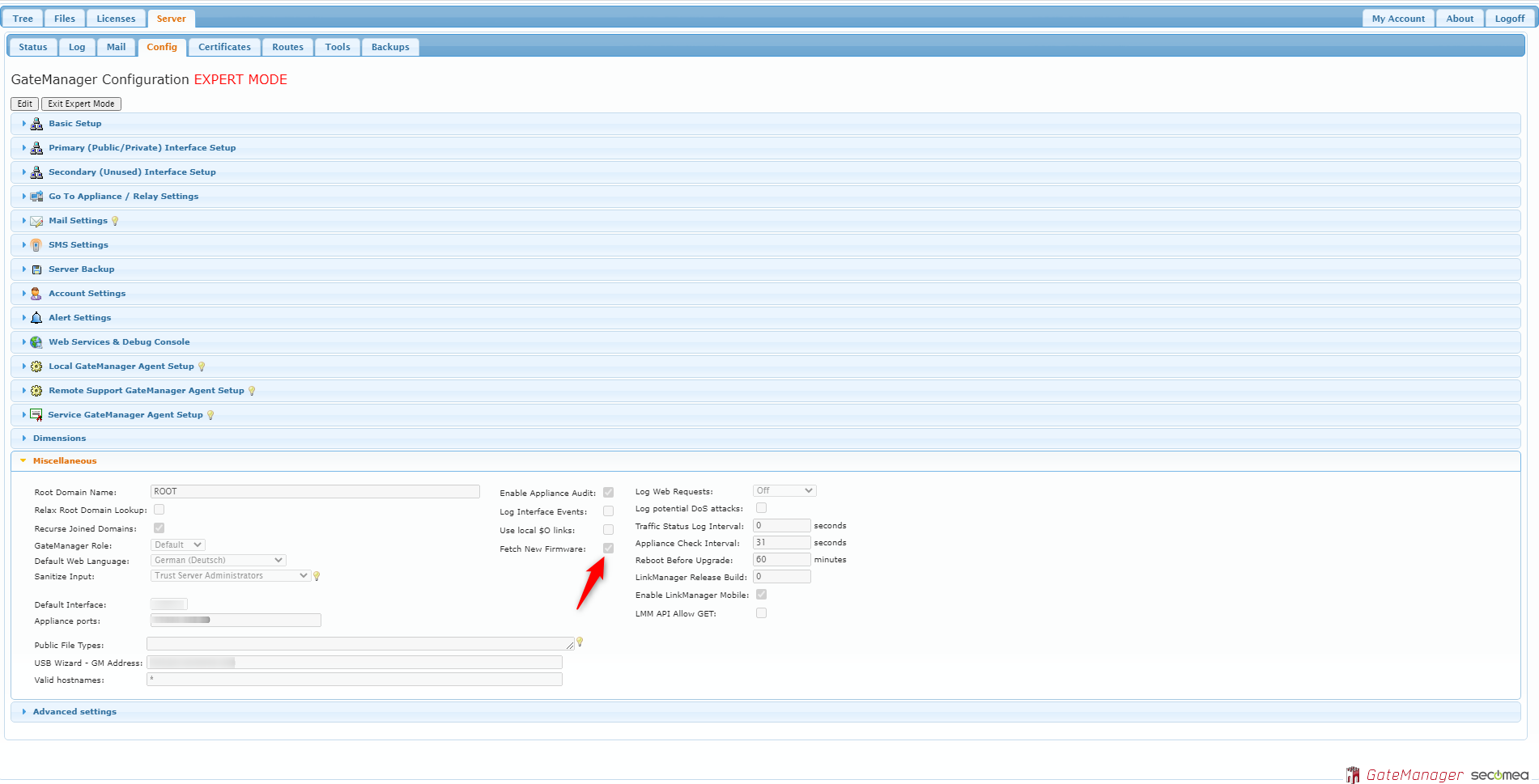 Note: It is only Server & Domain Administrators that have the capability of upgrading & downgrading the firmware on the GateManager.

How to upgrade the firmware for the fetched list:

Locate the GateManager under the Tree.
Right-click on the GateManager and select command > Upgrade Firmware.
Now choose the firmware version you want to install and click the Upgrade/Downgrade button.
While the upgrade/downgrade has been performed, the status shows that it is in progress or when it has been completed: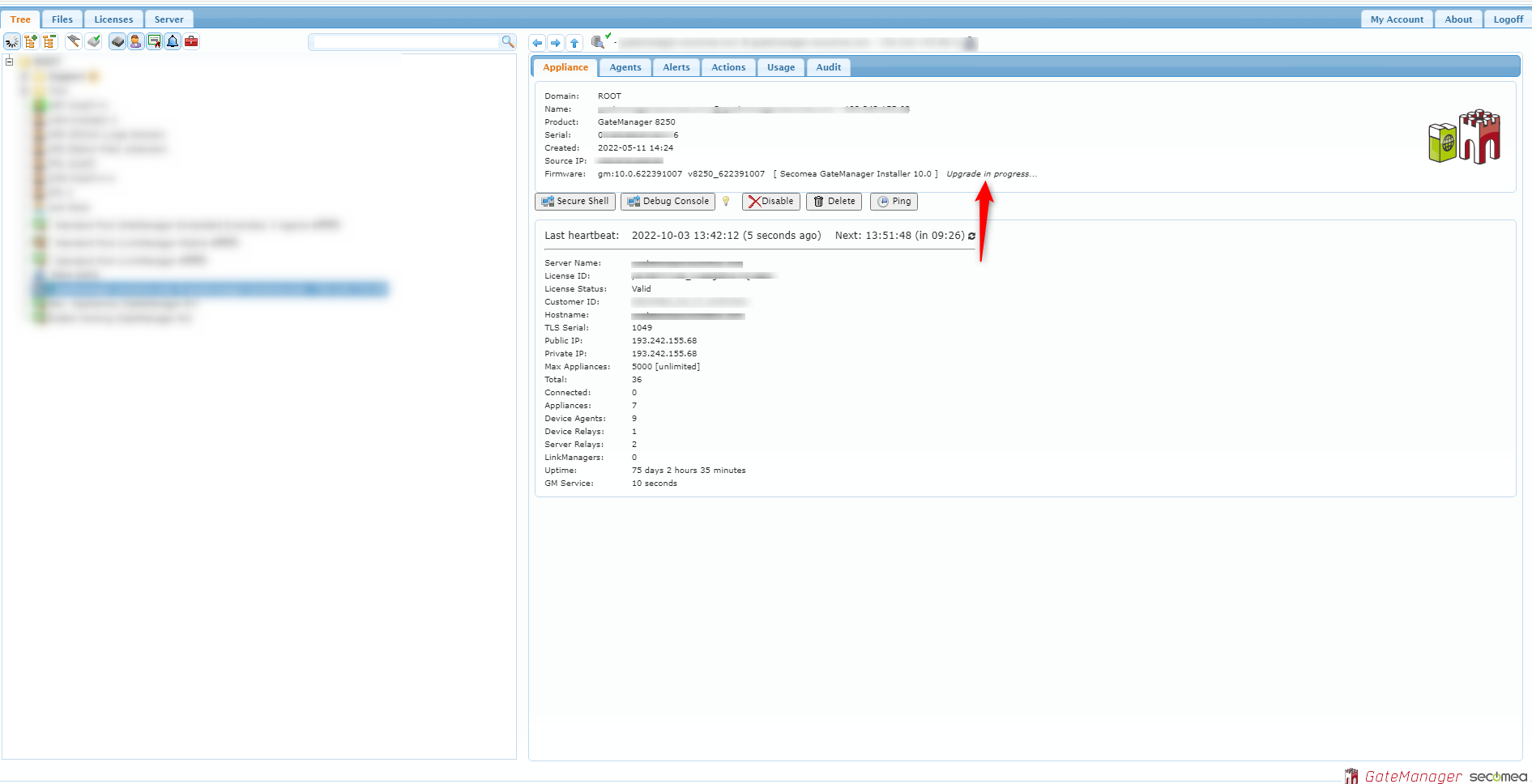 Firmware files are available on Download/Firmware: Click here.
---
Was this article helpful?
---