Set Interface Priority on a SiteManager
19 May 2021

1 Minute to read

Contributors
Set Interface Priority on a SiteManager
Updated on 19 May 2021

1 Minute to read

Contributors
---
Share feedback
Thanks for sharing your feedback!
This guide provides information on how to control interface priority.
How to set up interface priority:
Depending on your needs you can define the interface priority of your choice, UPLINK or UPLINK2.
From the SiteManager GUI under System-->UPLINK or UPLINK2
Choose between First or Second.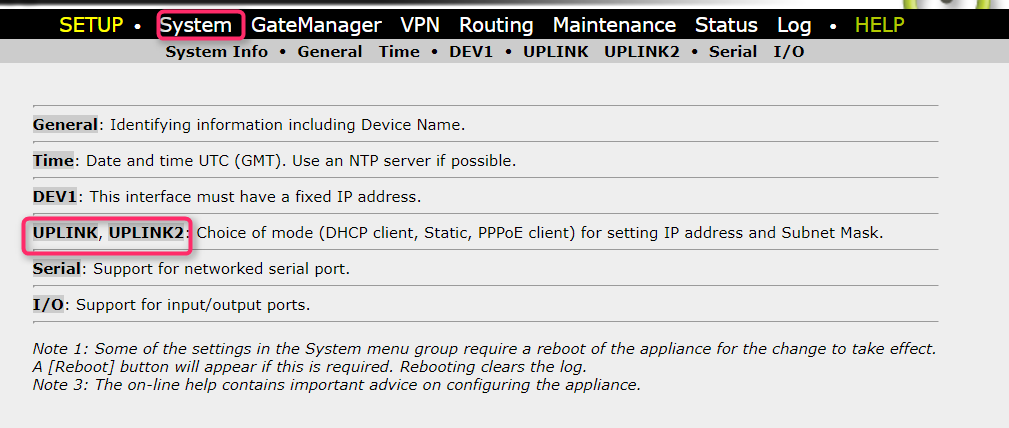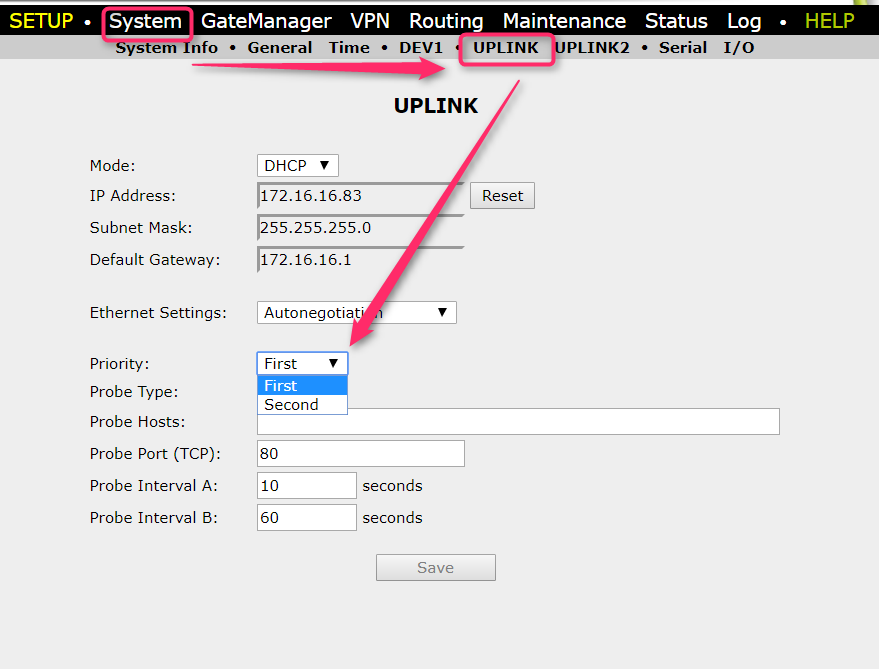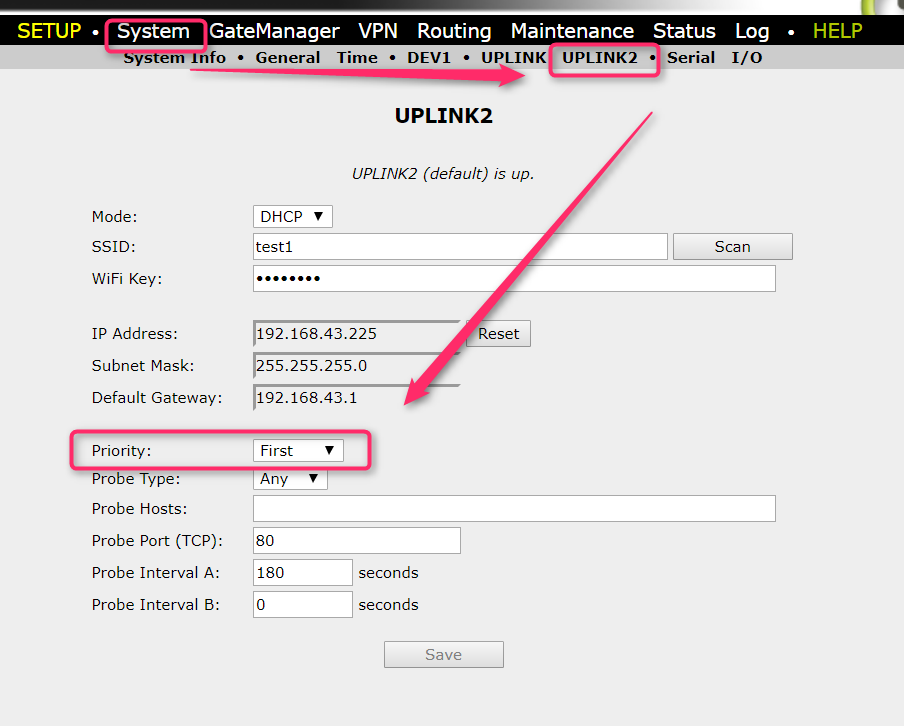 Priority
Set the priority of this UPLINK interface relative to the other UPLINK interface(s). As long as its Internet link is up, an interface with "First" priority will always be used for outgoing connections. If the Internet link goes down, SiteManager will failover to using the interface with "Second" priority.
---
Was this article helpful?
---
What's Next