Internet connection through a Captive Portal
29 Apr 2021

1 Minute to read

Contributors
Internet connection through a Captive Portal
Updated on 29 Apr 2021

1 Minute to read

Contributors
---
This guide will provide information on how to set up a SiteManager so you can get a connection to the internet through a Captive Portal, and the downsides by connecting a SiteManager in that way.
The issue with Captive Portals is that every time the session expires where the SiteManager is connected, or the SiteManager is rebooted you would need to log in manually and log into the Captive portal again and grant access.
This would work if you are at a hotel or showing off the SiteManagers capabilities. But if you have the SiteManager in a production environment then you would need a man onsite whenever the SiteManager loses connection. (This can be every day in some cases.)
A better solution is to contact the IT department and open up so the SiteManager does not get captured by the website when trying to access the internet. The ports needed in order for the SiteManager to communicate with the GateManager are 80,443 and 11444.
If you need to enable access through a Wifi network where you need to login on to a web page, then you would need to put your computer on the DEV port of the SiteManager, create a Scada agent to the computer, and log in on the website with the computer.

*If the SiteManager is connected through WiFi(Client mode) (WPA/TKIP and WPA2/AES-CCMP are supported, but NOT WEP or Open WiFi) this article also applies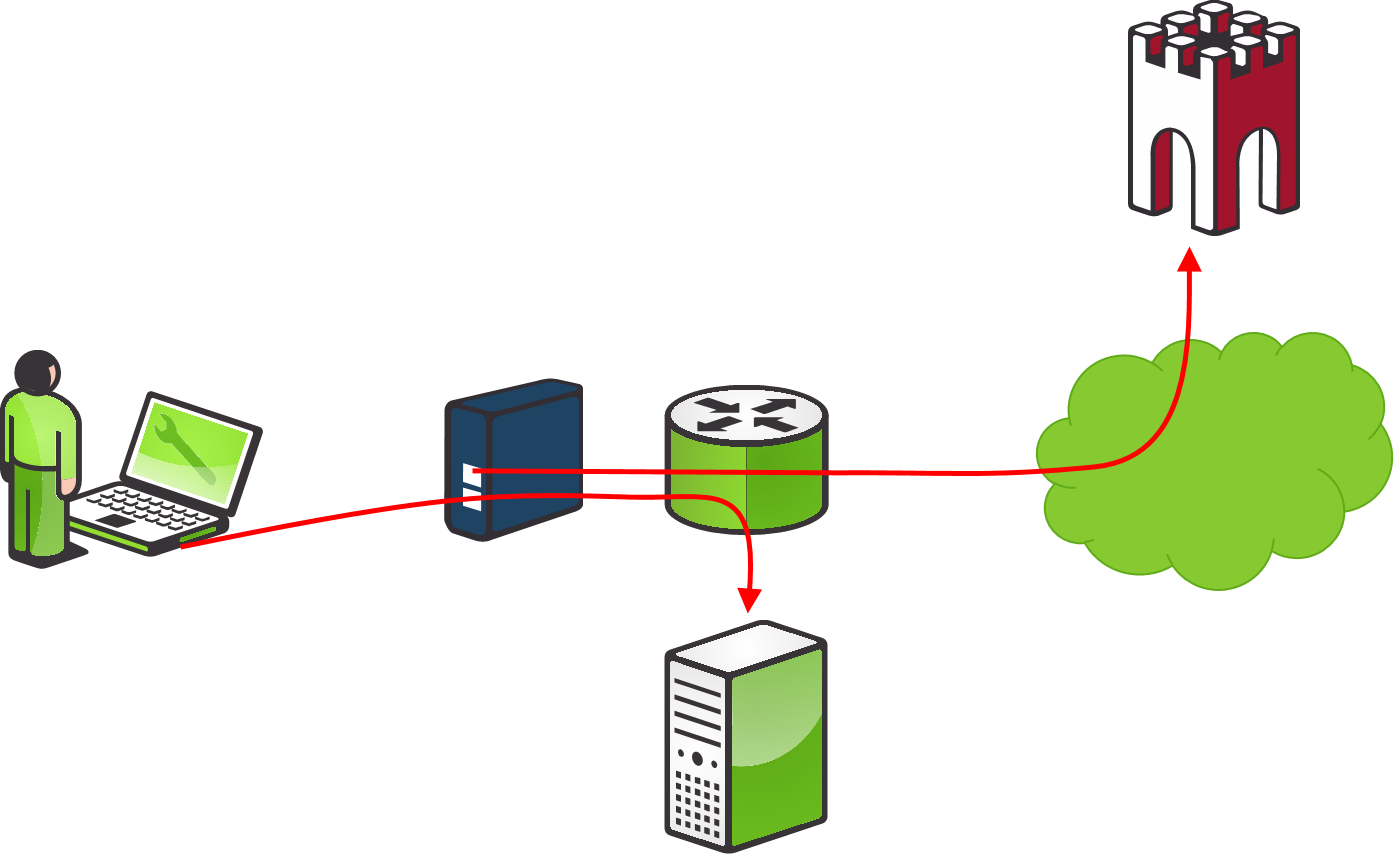 ---
Was this article helpful?
---
What's Next