How to collect LinkManager debug log
---
This article provides a guide on how to collect debug logs from LinkManager


1. Go to the GateManager interface and look towards the bottom-left
Click the green  icon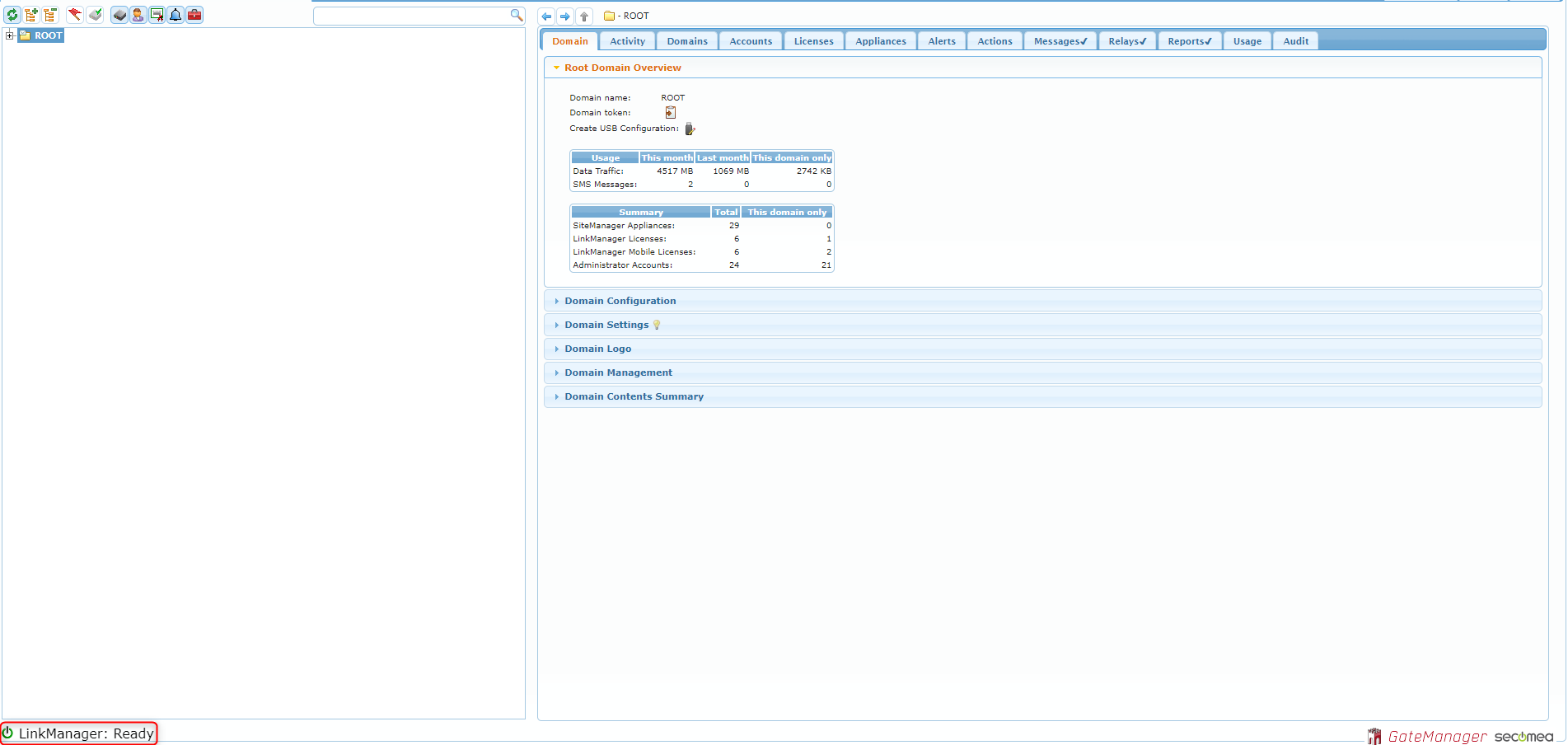 ↓


NOTE!

If the  icon is red, you must 'Click to Detect' to turn it green before proceeding


2. A pop-up window will appear: "LinkManager Client Startup and Detection"
Click the "Troubleshoot" button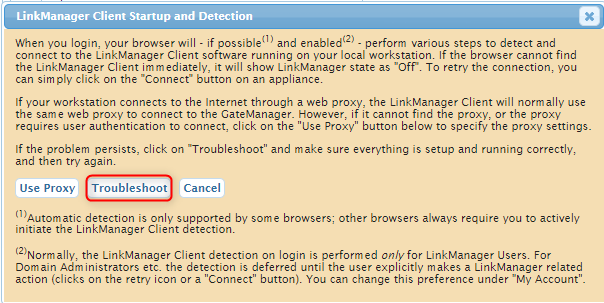 3. Navigate to the bottom row: "Other steps you may try"
Click the underlined "here"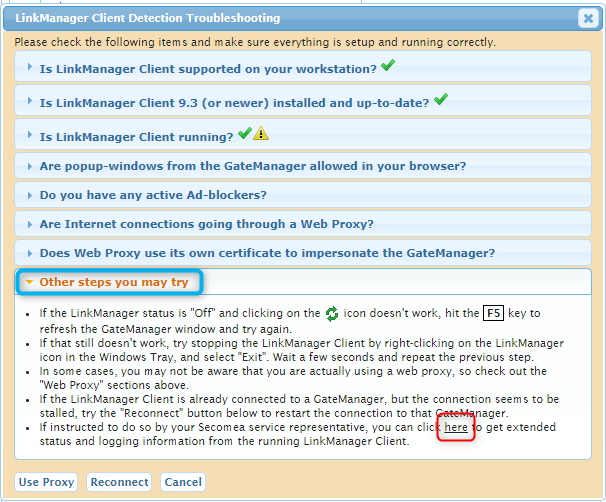 4. You are now directed to the LinkManager GUI
Click the "Log" tab in the Navigation bar of the LinkManager GUI


5. Now click on "Debug" to show the Debug log


6. The Debug log can now be seen and copy&pasted into e.g. Notepad


---
Was this article helpful?
---
What's Next