First time login to GateManager WEB GUI
27 Apr 2021

1 Minute to read

Contributors
First time login to GateManager WEB GUI
Updated on 27 Apr 2021

1 Minute to read

Contributors
---
Overview
The purpose of this article is to guide you through the first login to the GateManager.
When the administrator account was initially created for you, an email was automatically sent to you.
It would look like this: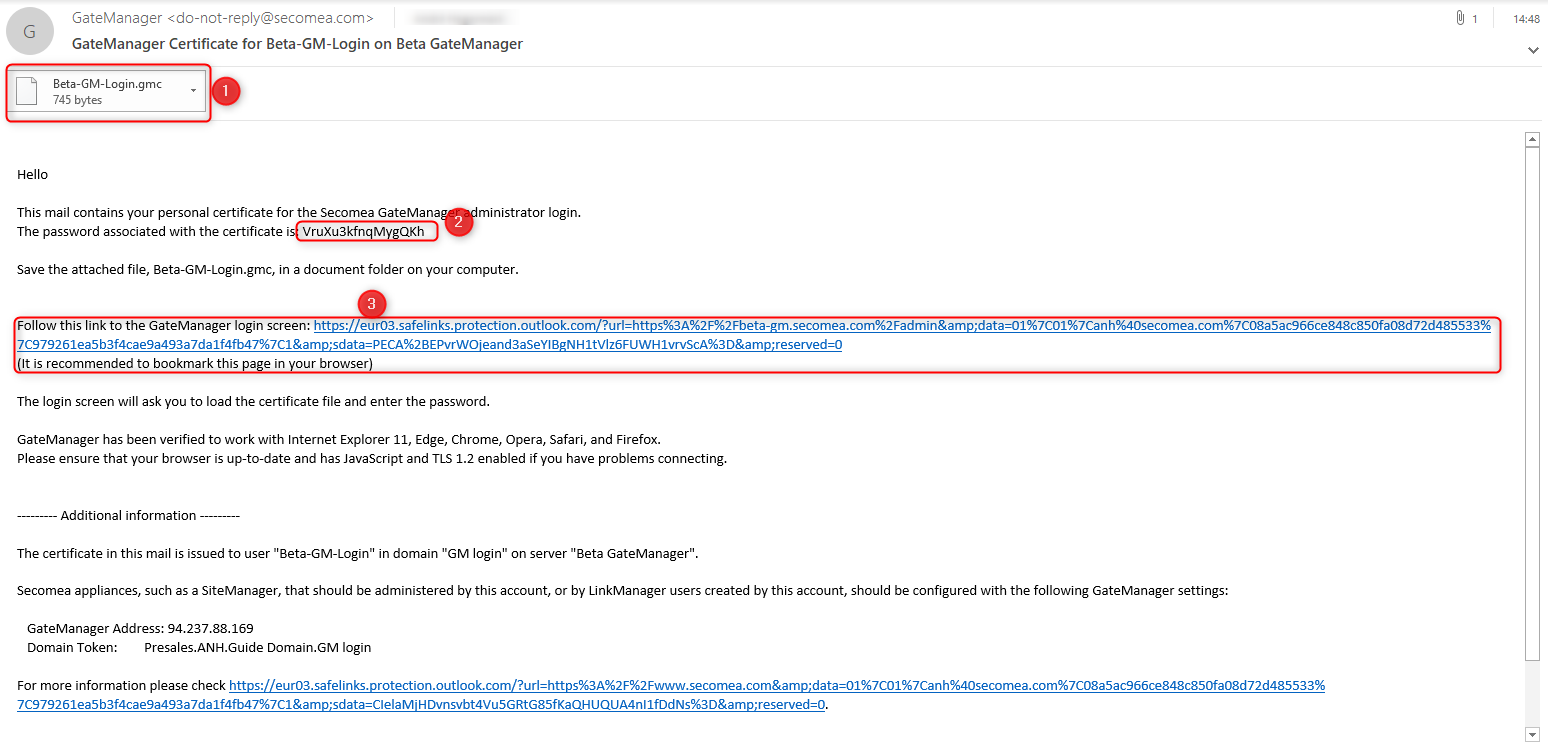 If the account was defined to use two-factor security with a certificate, the email will include the certificate as an attachment. Save the certificate on your PC in e.g. the "My Documents" folder.
The One-time Password for the account. A new password will have to be set at the first login.
The email will include a link to the GateManager's DNS name and/or IP address. Click the link to connect to the GateManager. Bookmark the link in your browser.
Follow the link in the email to open the GateManager login screen, and browse for the certificate you just saved.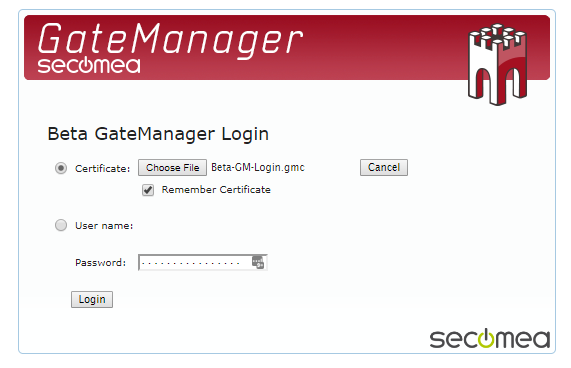 At the first login, a new password must be selected.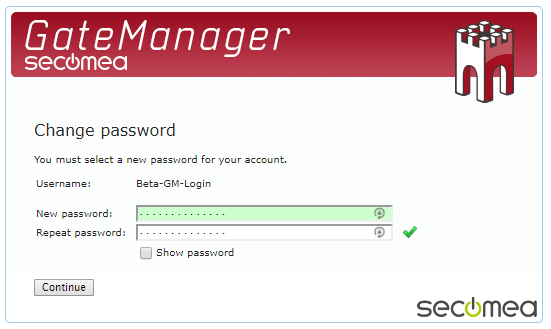 And the Terms of Use must be accepted.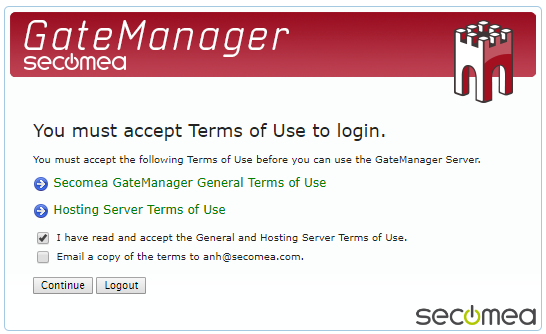 Note: The GateManager administrator portal requires a minimum MS Internet Explorer 9, Apple Safari, Firefox, or Google Chrome.
In your very first login, you will see an empty tree.

All items are as default displayed in the tree view.
In order to hide items in the tree view, you can click on the icons above the tree. When an icon has a blue background it means the item is activated and the associated objects will be shown in the tree.
The icon mouse-over message will indicate the function of an item.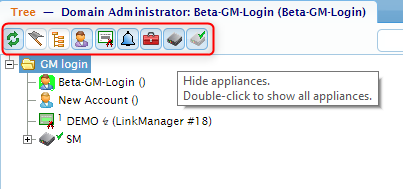 The settings of the icons will be saved in a cookie on your PC and your tree-view will be restored when you log in again.
This will allow you to customize your favorite view according to the functions you use most often.
---
Was this article helpful?
---
---