DEV Port Separation/Bridging combinations
---
On the multi port SiteManager such as the 35xx series and the older 14xx and 34xx series, its possible to set the DEV ports to either Separation or Bridge.
Below are tables showing the ports combinations and which DEV port the bridged ports will be connected too.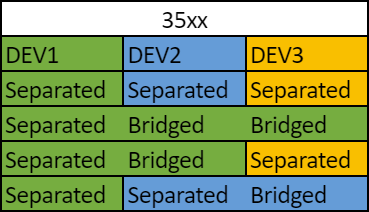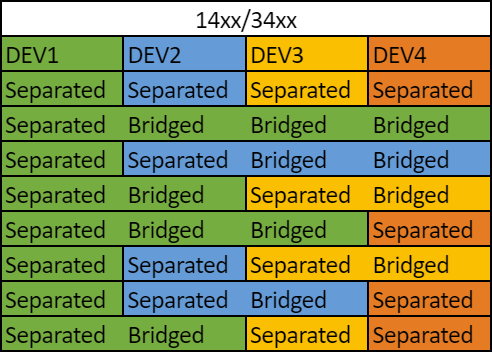 ---
Was this article helpful?
---